Benefits of Plant Hire Brisbane for your Construction Project…

Purchasing a piece of machinery is very expensive, and you must be thinking how can you get your hands on these essential tools. But, you don't need to worry as there is a better economical option. Why buy when you can hire the same and enjoy better benefits?
Plant Hire Brisbane is a better and financially viable option to meet all your building needs and requirements.
Before you select the company you are going to use for your plant hire, check out the company's operating history. A business that has been established for a while is clearly going to have more experience in dealing with individual and commercial requirements in a timely and efficient manner.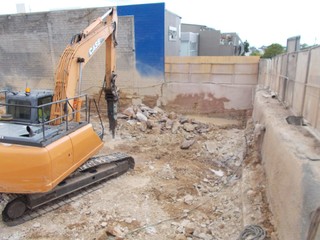 Plant hire Brisbane have long been established, have a wider range of machinery on offer, as they have had the time required to broaden their range of tools and equipment over the years.
The old methods of digging and loading require a great deal of time and hard work. Nowadays, with machinery, you can perform any task faster and better.
No one uses manual labor anymore, especially when you have the chance to perform the best work possible fast and for fair prices. Plant hire Brisbane will make sure that the services will meet your requirements and that the outcome will serve your purpose.
B E Plant Hire Brisbane !

Plant hire Brisbane will manage to finish everything in the shortest amount of time possible. The machinery needs o have a skilled operator that can coordinate the tasks of the equipment. This means that the entire project will take place completely safe. Plant Hire Brisbane is all about satisfying your needs and providing you with the best services possible.
With Plant Hire Brisbane You get highly-trained operators for your machines. Instead of going out of your way to hire your own operators, plant hire Brisbane sends out their own people to operate on your site. This way, you can be sure that they are competent and know how to use that particular type of machinery. There will be no human trial and error, and there will be no additional labor cost on your part.
Machines are always in good working condition. Plant hire Brisbane makes sure their equipment are in tip-top shape. Hiring out equipment that easily breaks down anger the clients and the company may lose out on future business. Plant hire Brisbane makes sure that their equipment is compliant with safety standards, minimizing the risk of breakdown or injuries during the work.
The location of your plant hire supplier is quite important. Plant hire Brisbane will deliver your equipment directly to you free of charge. However, if there is a chance you might need additional equipment on site at short notice, for digging, shifting and heavy lifting Plant Hire Brisbane is better suited to cater for this.
Plant hire Brisbane saves you a lot of money. Hiring the necessary equipment from the plant hire Brisbane can help you save a reasonable amount of money. Compare the price of the new machinery and the price you will pay for a hire; you will surely be able to realize what the actual difference is.
If you need to use some machinery regularly, hiring is a much better option as you will be able to save a decent amount of money each day. Getting the equipment for hire will also save you from paying the huge amount of tax and the cost of maintenance and repair.
The nature of every job is different, demanding different capabilities from a different range of machines. Therefore, investing in a wide variety of machines is not always affordable, especially for small business owners. In such cases, Plant hires Brisbane is the best choice. Short term rental gives you more flexibility as you can change the machines as per requirement of the job.
Benefits of B E Plant Hire Brisbane
The Plant hires Brisbane are fully devoted to their work and their clients, making sure that their services are satisfactory. They are also friendly and ready to give you a hand and help you with anything you could possibly need.
They provide you with high-quality services and equipment and deliver everything you need from excavators and dumpers to bulldozers. Construction projects, leveling and even site clearance can easily be handled with Plant Hire Brisbane.